We get you in front of your ideal clients—and ahead of your competitors
Where does your site show up when leads search for legal services?
If it's not at the top of search results—and not before your competitors—it's hard to get potential clients to find you. And even harder to get them to trust you.
FocusWorks Marketing helps law firms go from page six to page one. Our SEO services are designed to:
Improve the online position of your firm

Establish authority and trust with your target audiences

Support your business goals
Find out where your law firm stands online.
What is SEO? (And why does it matter for lawyers?)
Let's get technical: SEO (search engine optimization) is the strategic process of improving the visibility of your firm's site on search engines like Google.
FocusWorks Marketing employs three core areas of SEO to help our clients achieve results.
This area of SEO deals with the stuff that's "on the page" of a website. Here's what we do:
Craft and optimize your site pages (home page, practice area pages, blogs, etc.) for relevant keywords

Set up appropriate meta tags and headers

Create URLs that are both user- and algorithm-friendly.
The behind-the-scenes work of SEO, technical SEO focuses on your site's backend structure and foundation. 
The goal is to have a site that is crawlable, indexable, and offers a good user experience.
Your website has neighbors, but does it have good relationships with them? 
Off-page SEO looks at backlinks, your site authority, and its overall reputation online. Our tailored off-page SEO tactics include (but aren't limited to) digital PR, link building, social media marketing, podcasting, and guest blogging.
Our proven process helps your site achieve the highest possible ranking in search results, increasing the chances that prospects will notice your firm, visit your website, and hire you.
How do you stand out in a crowd?
A successful law firm SEO strategy can make all the difference in the highly competitive legal market. 
FocusWorks Marketing's SEO team can establish your authority, build trust with your audience, and attract high-quality leads to expand your client base.
Are you getting found? And if you are, is it enough? When you partner with FocusWorks Marketing, we ensure that your SEO serves your goals and clients' needs. 
That means a fast, technically sound website loaded with conversion-oriented copy that leads your ideal clients effortlessly toward consultations (and signing contracts).
We help you achieve this through our proven SEO process:
What's working? What's not? We'll dig into your website, content, data, and more to analyze what's there, and present you with a clear, comprehensive evaluation.
Our team will develop a plan to optimize your website and increase your search rankings by making strategic revisions to existing elements and identifying key missed opportunities.
Your custom strategy is implemented in order of highest impact until all critical items are in place.
Measuring performance allows us to adjust our strategy to improve your SEO results over time (and maximize your ROI!).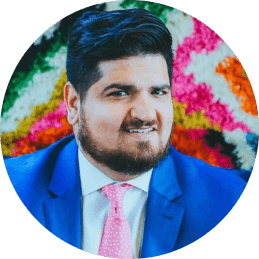 "FocusWorks has helped my business tremendously by building my online presence through blogs, content, unique email and social media campaigns. Amanda and her team give 5 star customer service and support. I cannot give them enough praise."
–SHANN M. CHAUDHRY, ESQ
Shann Chaudhry ESQ., Attorney at Law PLLC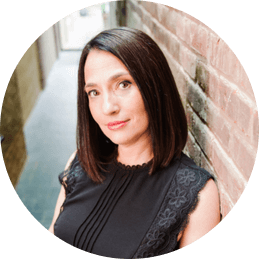 "Working with FocusWorks for copywriting and content for our law firm has been an excellent experience. It really feels good to have a team behind us who gets our vibe and our meaning and cares about how potential clients feel about working with us."
–SARAH JACOBS
Jacobs Berger, LLC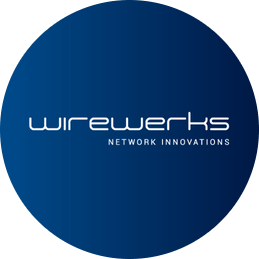 "I've been working with FocusWorks for several months now and I am very happy! They manage all my social media—they bring fresh, interesting ideas to the table and their team is a pleasure to work with. Can't say enough great things about them, they're doing a great job."
–JESS DADOUN
WireWerks
How does my law firm benefit from SEO?
72% of legal clients use online resources to find their attorney.
The right SEO strategy helps you stake your claim at the top of search engine results, making you more visible to clients actively seeking legal information, guidance, and services.
But just how much more visible would you be with SEO as part of your marketing strategy?
Comprehensive SEO services for law firms
Get comprehensive SEO services customized to your law firm's unique needs and goals.
Keyword Research and Optimization
Deep keyword research identifies the best terms and phrases to convey to search engines—and your audience—the quality work you do. We'll help you incorporate them to enhance your visibility and establish authority.
We optimize your online presence for local searches to ensure your firm is prominently visible to your ideal clients within your target geographic area.
Digital PR & Link Building
To boost your website's credibility, we secure high-quality backlinks for our clients from reputable sites through guest blogging, profile management, and more.
Engaging and informative web content attracts potential clients and positions your law firm as an industry authority. But we know you're busy—that's where our expert legal copywriting team comes in.
Provide an effortless visitor experience on your site with swift loading times, mobile-friendliness, and a secure connection. Add in optimization to meet Google's best practices (headers, meta descriptions, and all the rest) and you have a recipe for a quality site.
Our team conducts ongoing SEO audits to identify areas of improvement, keeping your website optimized and up-to-date with the latest SEO trends. We align our audits with your business goals so we're always in lockstep with our clients.
Cookie-cutter approaches are only good for cookies. We support our clients' goals with customized strategies grounded in data, best practices, and deep industry experience.
But we also know that your goals change. Trends change. The markets change. 
It's vital strategies adapt alongside you. We prioritize responsive communication and transparency along the way. 
We're committed to long-term results (because SEO is a marathon, not a sprint) and collaboration so our clients feel confident in the value of their investment.
Find out where your law firm stands online
Say goodbye to page six of search results and trailing your competitors online. Start showing up where you want to with a strategic SEO partnership tailored for your law firm.
Frequently Asked Questions about Law Firm SEO
How long does it take to see results from SEO services?
SEO is a gradual, cumulative process. On average, it can take 3 to 6 months to move the needle on your site's rankings. However, timelines vary based on factors such as the competitiveness of your practice area(s), your website's condition, and the specific strategies employed.
Moreover, SEO is a moving target, and the efficacy of tactics can change over time. It's essential to work with an SEO team that carefully monitors trends and technology changes and updates your strategy accordingly.
What are backlinks, and why are they important?
Backlinks, also known as inbound or incoming links, are links from one website to another.
Backlinks are a key ranking factor for search engines. When another website links to your site, it shares some of its authority with yours. It's a vote of confidence. If many sites link to the same webpage or website, search engines infer that the content is worth linking to, hence worth improving its place on a SERP (Search Engine Results Page).
High-quality backlinks can increase your site's ranking position or search visibility. Similarly, bad (or toxic) backlinks can reduce your visibility.
What is content marketing, and how does it relate to SEO?
Content marketing and SEO are like peanut butter and jelly—a perfect pairing.
SEO depends on high-quality, relevant content to attract and engage users. By creating and sharing valuable content, your website gains visibility. That's because search engines like Google are hungry for fresh, relevant content that answers common queries (like "best NYC divorce lawyer").
Meanwhile, content marketing provides opportunities to use SEO tactics, such as keywords and backlinks, which improve your site's visibility and rankings.
How to create a law firm SEO blogging strategy
To create your law firm's SEO blogging strategy, the first place to start is assessing your audience's information needs. Research keywords that prospective clients may use when searching for legal advice. Strategically use these keywords in engaging and informative blog posts.
Keep your content updated to reflect the evolving field of law. This will engage readers and improve your SEO ranking. Remember that even evergreen content may need to be updated—plan your workflows accordingly. 
As you create your law firm's blogs, backlink appropriately. Backlinking is a powerful SEO tool. You can increase visibility and authority by linking to reputable sites and encouraging others to link to your content.
As with all things digital marketing, analyze your results regularly. Analytic tools help measure your blog's performance and allow you to make data-informed adjustments.  
Finally, building an effective law firm SEO blogging strategy takes time and continuous refinement for optimal results. Don't get discouraged if you're not ranking number one in the first month, or even the first six months. Celebrate the small wins—and watch them accumulate!
How SEO and PPC can work together for a law firm
PPC (pay-per-click) or SEO? It's an age-old question. But know that you don't have to choose one or the other—when applied correctly, they work together beautifully to deliver results.  
PPC can help generate immediate leads

SEO can establish long-term credibility and traffic
The keyword data from PPC can refine your SEO strategy, and vice versa.
How much does the typical law firm spend on SEO?
One of the tried-and-true answers in the legal industry is, "it depends." So it goes with questions about SEO spend. 
SEO expenses for law firms vary widely based on firm size, market, and goals. Small to mid-sized firms targeting local markets may spend up to $2,500 monthly. Larger firms targeting national or international audiences can spend over $5,000 per month and beyond. 
Each SEO strategy should be tailored to your law firm's needs and may include different line items that factor into the cost, such as keyword research, on-page optimization, content creation, link building, and result monitoring.