From strategy to deployment – and everything in between –
let email marketing experts do the work for you.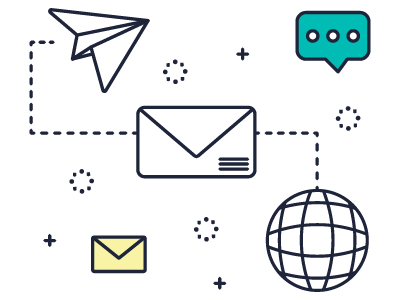 With an average 4,400% return on investment (ROI), email marketing is an affordable and highly effective way to generate and close more leads. 
Make the most out of every contact.
Whether you have an email list you're not making the most out of or want to build an active subscriber base, here at FocusWorks we specialize in creating, testing and optimizing all types of email campaigns.
Email marketing design, including content direction, means sending the right message at the right time, utilizing the full potential of email marketing.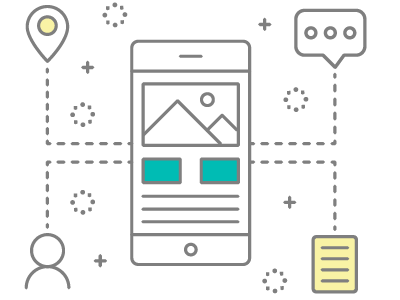 CHOOSING THE RIGHT TYPE OF CAMPAIGN
We'll help you determine the most effective campaigns for your industry, target audience and goals.
Welcome Emails
Remember when your mom told you that first impressions count? She wasn't lying. Typically, welcome emails get 3x the revenue-per-email as promotional mailings. Make your first impression count.
Promotional Emails
We'll help you perfect your pitch and offer by testing and optimizing each and every email and campaign so your leads get a promotion they can't refuse.
Drip Campaigns
Timing is everything. Sometimes people just aren't ready to buy. Drip campaigns help lead prospects through the sales funnel, addressing each of their concerns and using their behavior to trigger automatic emails.
Email Newsletters
Staying top of mind is key. We'll help create a newsletter people can't wait to see in their inbox.
Triggered Email Campaigns
Don't lose out on potential sales. Instead, create engagement based on what someone has been clicking on. Automated to make it easy and customized to get results.
Shopping-Cart Abandonment
60% of people who place something in an online shopping cart don't move forward with purchase. Recover their interest with carefully timed and crafted emails reminding them exactly why they need your product to turn the maybe into an actual sale.
Reengagement Campaigns
Most lists lose 25% of subscribers each year. Recapture their interest and earn back the attention of the subscribers you never meant to let go.
Testing and launch
Before launch, we do a final speed and performance analysis and test across devices and browsers to prepare for a smooth launch. It's the final 5% that turns a good site into a great one.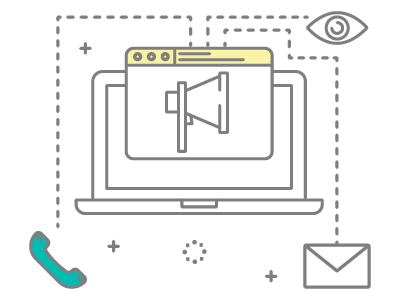 Let's do great things together.
See how we can help deliver success for your business.